Houseflats
at Žabník building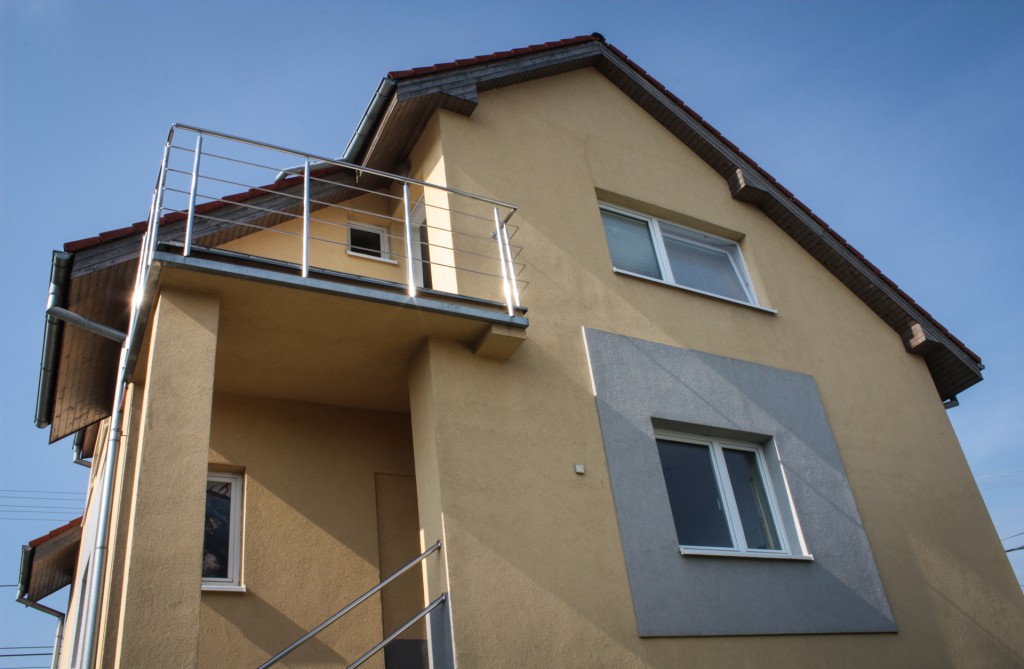 Building Žabník is situated in the city Prievidza at Stavbárov 1. This building was approved in 2003. Big advantage of this building is its fencing and its own 200 m2 parking place in the area of the building Žabník.
Good location (5 minutes to the centre) allows its multifunctional use and thus it may be lease as two flats (two two-room flats) or as office-business premises. Ground floor of the building is available as office-business premises or stock premises of 100 m2. The total area is 300 m2.
In the area there are modern garages for rent. Four garages of 20 m2 and two garages of 40 m2 (see a photo). With offered premises we provide also quality services for example security device, internet and postal services. You may find full list of services in section SERVICES. For better imagination of offered premises use section FOTOGALERY. Do not hesitate and look through all offered premises and in case of your interest please contact us.
---